IRD544M - Vibration Sensor, Inductive Velocity, Top Exit, MIL 2-Pin Connector, 42.52mV/mm/s, 10 Hz - 1 kHz
IRD544M
is an
Inductive type
Vibration Velocity Sensor. It is suitable for
On-Line Vibration Monitoring
. It is has a solid build and is able to withstand temperatures of upto
260 Deg C
.
It's high output, low
impedance and frequency response suits most types of machinery protection. The sensor's case insulates
the signal from the housing to eliminate false alarms often encountered from ground loops and power surges.
The sensor's hard anodized aluminium housing is

IP65

, waterproof, dustproof and approved for use in

Class1
Division 2 hazardous areas

. Calibrated to traceable National Standards, the sensor is supplied with a full
frequency calibration test certificate. To download the technical data sheet, please click here
Price displayed is
Ex-Works Thane
. Shipping and Taxes are calculated and added during checkout. If you are buying from outside India, please drop in an email to us on
sales@irdmech.com
for a quote in foreign currency.
The standard lead time for the product is
2 Weeks
. Standard
12 months warranty
is provided from date of dispatch. For extended warranty, please contact our Sales Team at sales@irdmech.com. If you are an existing Customer and your Sensor needs repair, please raise a Ticket by
following this link
and our service team will get back to you.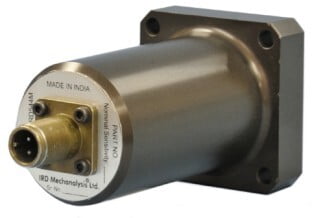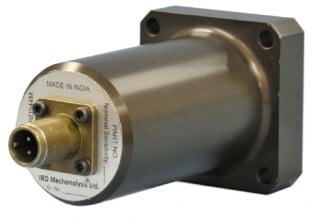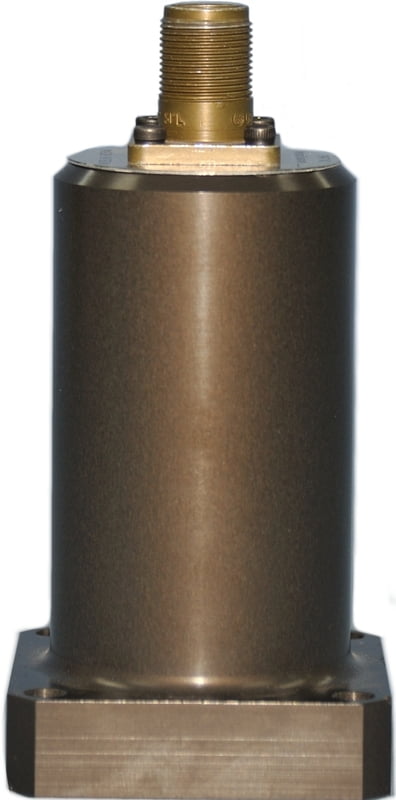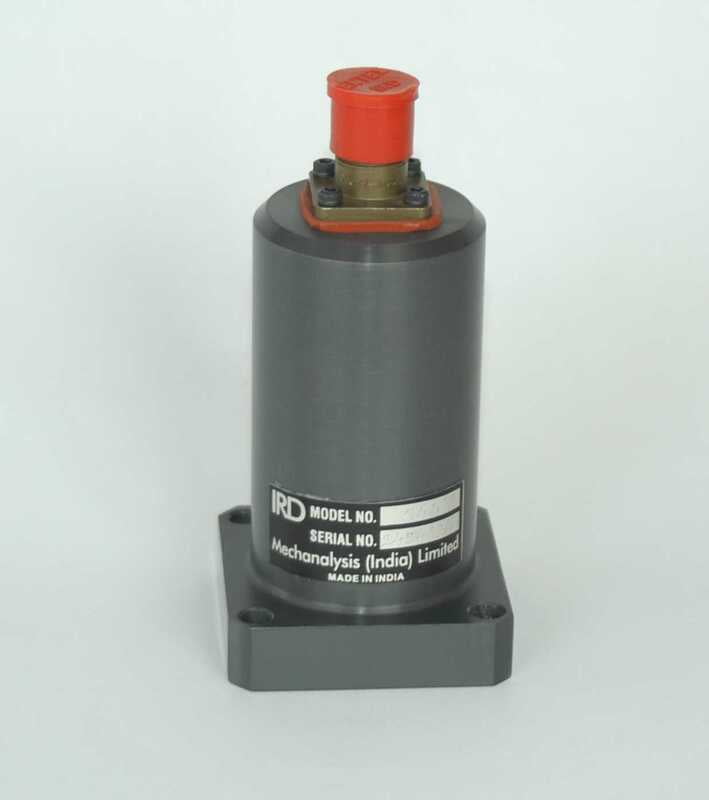 Technical Performance
Frequency Response: 14 to 1,000 Hz within <8%
10Hz - 20% (average) at 21°C
Sensitivity: 42.52 mV/mm/sec ± 8% (1080 ±8% mV/in/s)
Impedance: R="2k" ohms, L = 0.7 H at 21°C
Maximum Amplitude: 3175 microns (125mils) Pk - Pk to 70 Hz; 30 g above 70 Hz
Transverse Response: Less than 5% (average) 10 to 1,000 Hz
Isolation: Signal insulated from case
Orientation: Any (horizontal & vertical best)
Mounting: (4) holes 7.15mm Dia. on 2 × 2 centres
Grounding: Case and signal ground isolated
Connector: 2-pin Mil Spec
Operating range: -40°C to 260°C
Housing: IP65
Classification: Class1, Div2
Weight: 700 grams
Dimensions: 63.5mm (W) x 63.5mm (L) x 130.0 (H) overall
Construction: Aluminium, Hard Anodised