IRD591 - Industrial Vibration Sensor, 0-25 mm/s RMS, 2 Pin MS, 1/4-28" UNF female
Loop Powered Vibration Sensor that can be directly hooked up to PLC/DCS/SCADA for Data Transmission. It provides 4-20 mA output proportional to Vibration RMS.
It is effective in Monitoring Vibration of Motors, Pumps, Fans, Blowers, etc. For more detailed measurement and analysis along with protection, we suggest IRD521 or IRD531 with IRD7100 or IRD8800.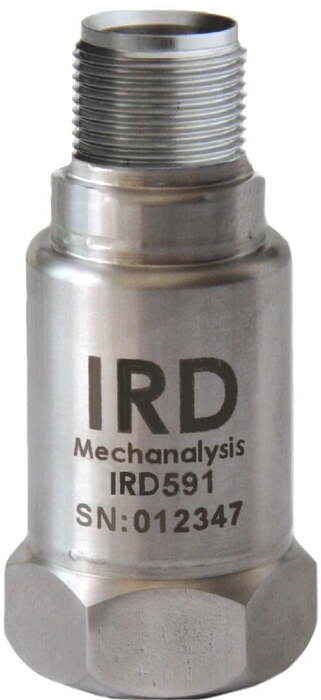 Frequency Response
Frequency Response

2 Hz to 1 kHz +/-10%