IRD591 (591) - Industrial Vibration Sensor, 0-50 mm/s rms, 2 Pin MS, 1/4-28" UNF female
IRD591 is a Loop Powered Vibration Sensor that provides 4-20 mA DC Output proportional to Vibration Full Scale. This particular sensor provides 4-20 mA output proportional to 0-50 mm/s RMS. It is easy to install, maintain and use. It provides for Cost Effective and Convenient Condition Monitoring.
Price quoted are Ex-Works Thane. Shipping and Taxes are calculated during checkout. The Sensor requires mounting accessories and cables to make it a complete working set. Please contact us at sales@irdmech.com for a complete quote for complete sets.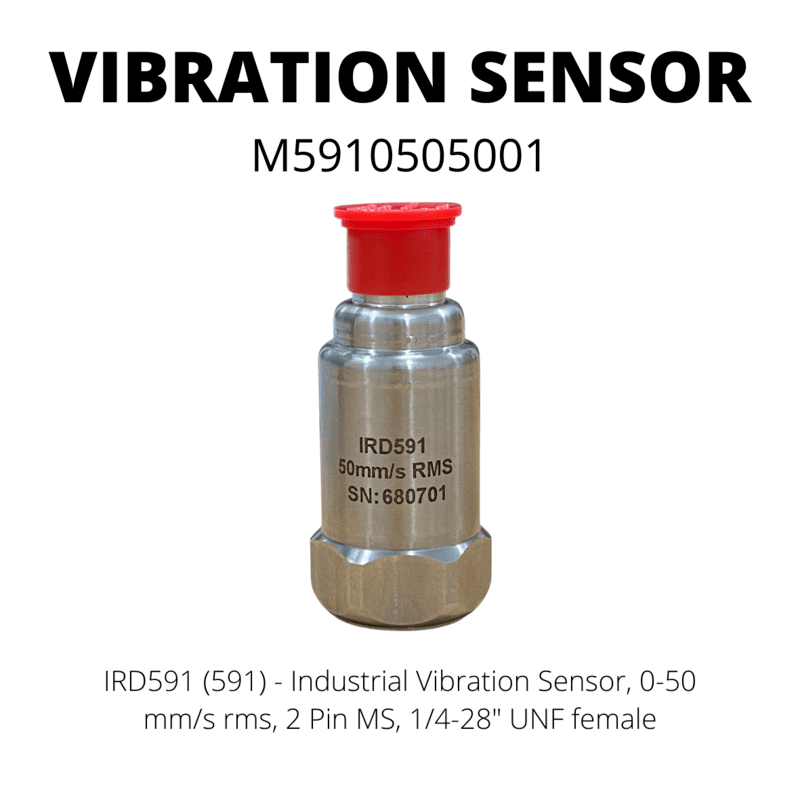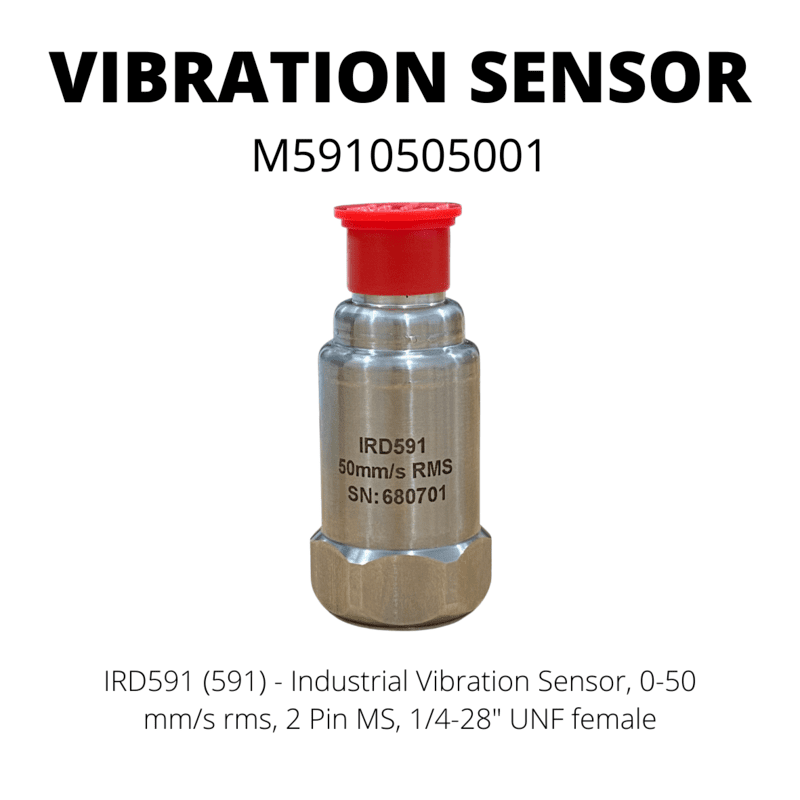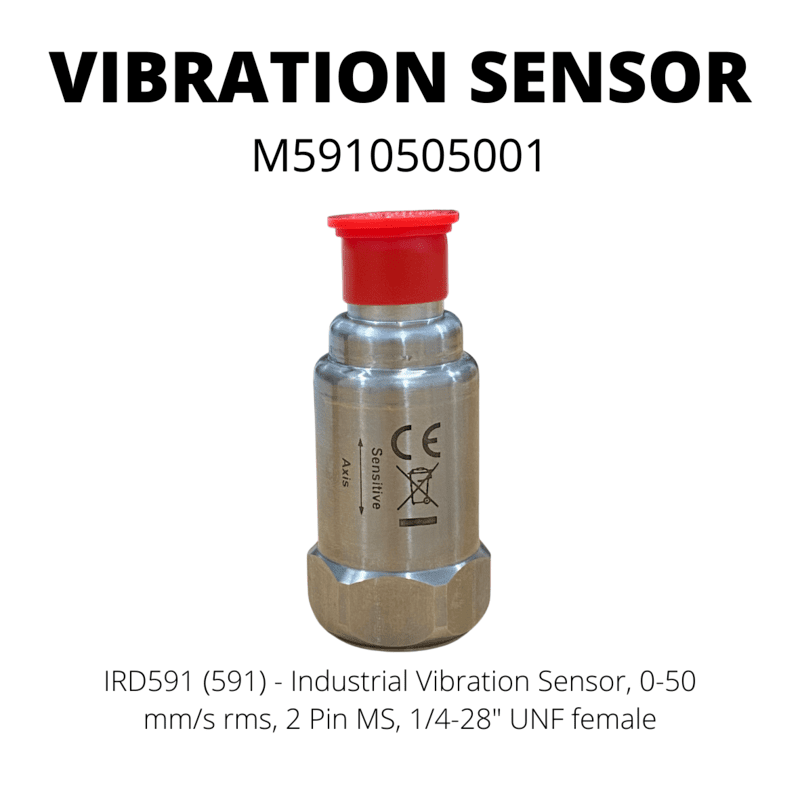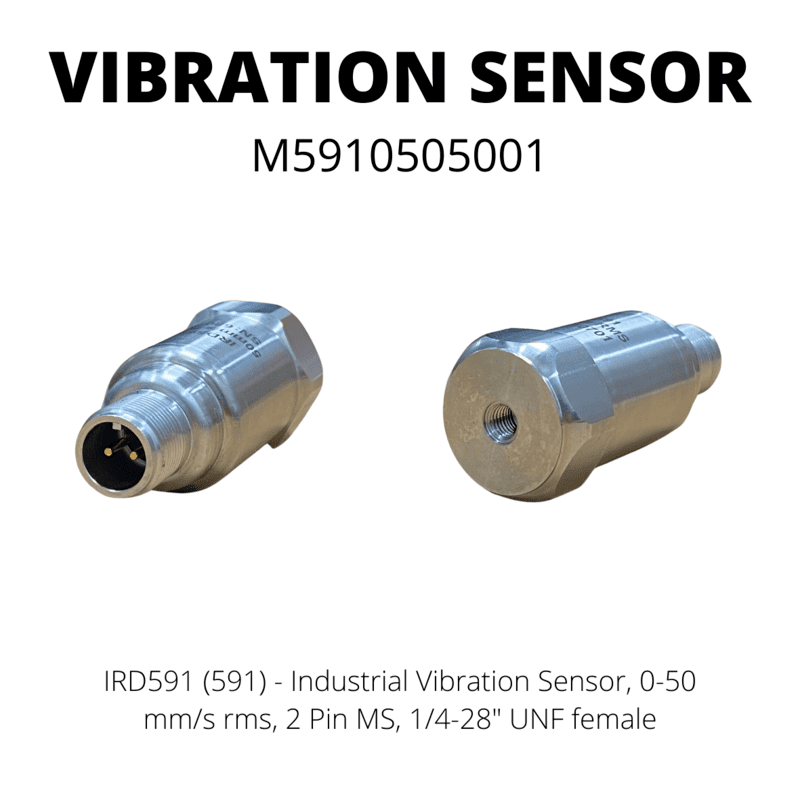 Technical Parameters
Full Scale Range

0-50 mm/s RMS