IRD Portable Calibrator for IRD306DP (306DP/306 DP), IRD811 (811) and IRD811D (811D/811 D)
IRD Portable Calibrator is a device which allows a quick check of the Calibration of IRD Vibration Meters such as IRD306DP, IRD811D and IRD811. It generates a known signal at a known frequency and amplitude. Using this signal as input to the Vibration Meter, the accuracy and Calibration of the Vibration Meter can be checked.
For instructions on how to operate the product, please scroll down to the section on this page where it is covered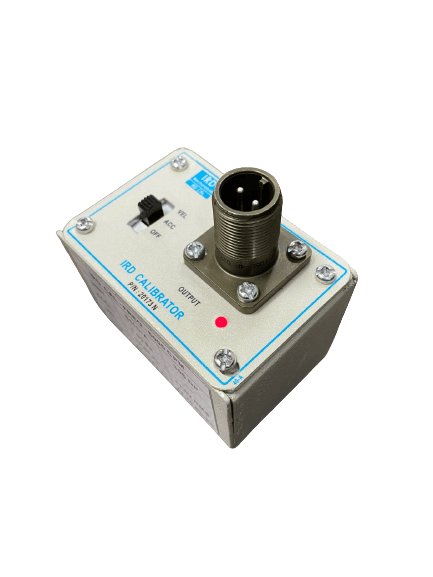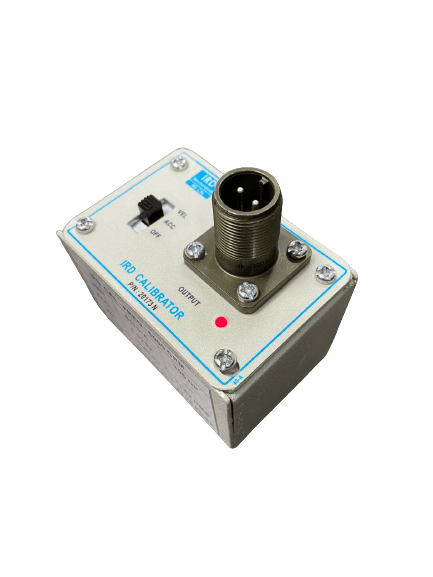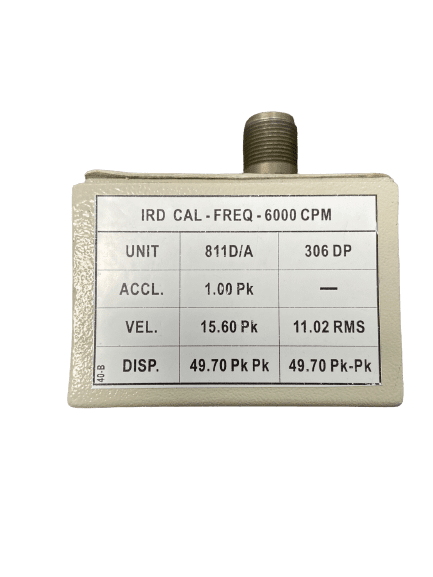 How to Operate the Product:
Ensure that a healthy 9V Battery is installed in the Calibrator
If using IRD306DP, then set toggle switch to 'Vel' and connect 2 Pin connector to IRD306DP via supplied suitable cable.
If using IRD811 or IRD811D, then set toggle switch to 'Acc' and connect 2 Pin connector to IRD811 or IRD811D via supplied suitable cable
The Calibrator then provides a pure sine wave (vibration) of Amplitude 1 g pk at a frequency of 100 Hz (6000 CPM).
The connected meters should show the expected value. The expected value is to be referred from the chart pasted on the body of the calibrator
After use, move the Toggle Switch to 'OFF' position to turn off the calibrator and preserve its battery.