Fixturlaser ECO
Fixturlaser ECO is an entry-level system for shaft alignment. Wireless sensor units, 4" colour display, rechargeable batteries and an IP65 design that withstands harsh environments. Fixturlaser ECO is a high-quality system that is very easy to use.
User Manuals and Help Articles are available in the Help Center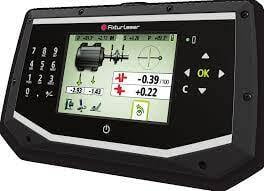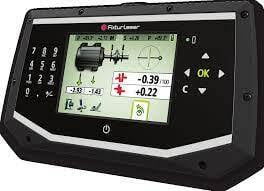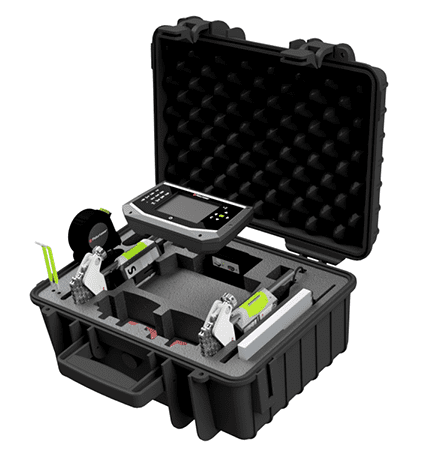 Only Benefits with FixturLaser ECO
Integrated Bluetooth

Lifetime Warranty

Pre-mounted sensors

Colour screen, 4"

Vertizontal Moves

Screen Flip

8 hours battery time,

continous use

CCD sensors technology

Live values during adjustment

IP65 classified

Slim sensor units
The adaptive user interface will guide you throughout the measurement and alignment process. VertiZontal Moves™ – where you only have to measure once before making the required vertical and horizontal adjustments. The VertiZontal Moves™ is an innovative and time-saving feature.
FIXTURLASER ECO - Package with Case
1 FIXTURLASER ECO display unit
2 FIXTURLASER ECO sensors, M/S
2 pcs of V-brackets, complete with chains
1 power supply 4 USB-port 5 VDC
2 pcs of external power cables, EUR/US type/model, 2 m
2 pcs of USB-cables A-mini B, 0,5 m black
2 pcs of USB-cables A-micro B, 1,5 m black
1 Tape measure, 5 m
2 Angled universal tools
1 FIXTURLASER ECO manual - English version
Fixturlaser ECO has Fixturlaser's unique adaptive user interface
Step 1 - Enter the dimensions
Step 2 -
Rotate the sensors to the first position and press the measurement icon
Step 3 -
Rotate the sensors to the second position. Press the measurement icon again to take the second measurement.
Step 4 -
Rotate the sensors to the third position and measure. The results will be displayed on screen. Press the shim icon.
Step 5 -
Correct vertically then press the "live reading icon"...
Step 6 -
...to correct horizontally with live values. Verify your corrections by remeasuring.
Save your measurements!