IRD546DP Inductive Velocity Direct Prod Sensor for Rotor Balancing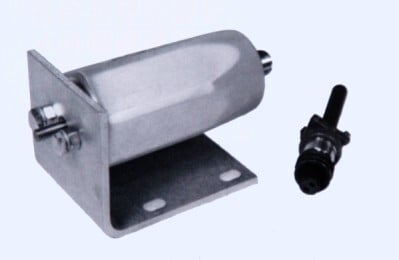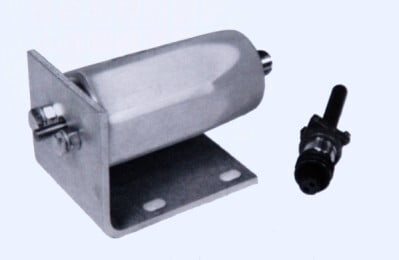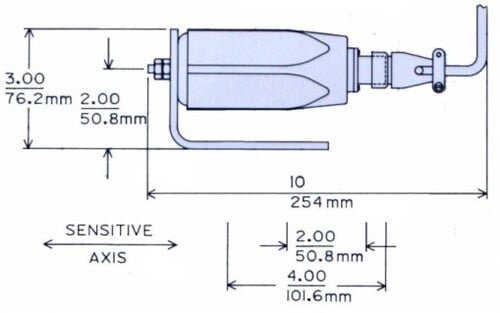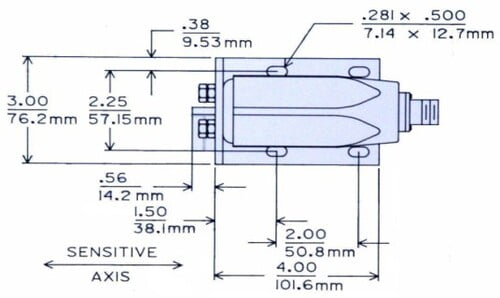 In production for over 60 years, the series continues to be the world's most widely used velocity sensor. The electrical characteristics of the IRD546DP are the same as the highly proven IRD544 vibration sensor.
With the direct prod magnetically attached to the vibrating part and the case rigidly mounted to a fixed reference, voltage output is directly proportional to vibration velocity. The magnetic prod eliminates any machine/sensor alignment variations when installing the sensor.
Technical Performance

Frequency Response: 0-200Hz ± 5%

Dynamic Range: 3.17mm pk-pk

Probe travel: 9.5mm (0.375inches) pk-pk

Sensitivity: 42.52 mV/mm/sec ± 8% (1080 ±8% mV/in/s)

Impedance: R=2k ohms, L = 0.7 H at 21°C

Mounting

Orientation: Sensitive axis horizontal
Grounding: Case and Signal Ground common
Connector: 2-pin equivalent to MS-3102A-10SL-4P
Sensor Prod Directly connected by a magnetic prod to machine motion block

Environmental

Operating range: -40°C to 121°C
Sealed: To IEC IP50
Weight: 0.907 Kg (2 lbs)
Dimensions: 63.5mm (W) x 63.5mm (D) x 138mm (L)