VM330D High Performance Vibration Meter with PC Link
The IRD VM330D is a compact, rechargeable, portable handheld Vibration Meter designed to conform to ISO10816-3 and operate with a constant current accelerometer providing an accurate vibration measurement. Features comprise of the ability to store and transfer to PC up to 100 time-stamped readings, including; RMS, peak, peak-peak, crest factor and bearing conditions all on an easy to read vibrant colour LCD display.
To Download Brochure/Data Sheet, please click here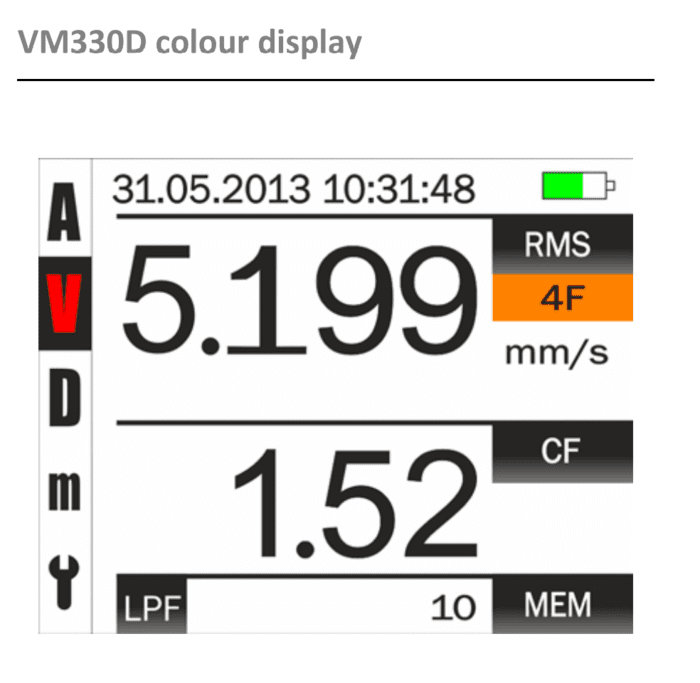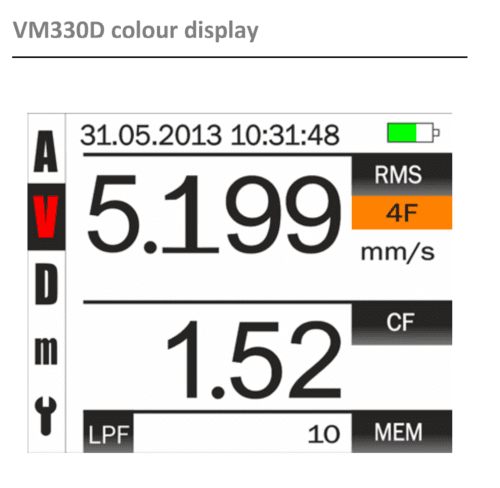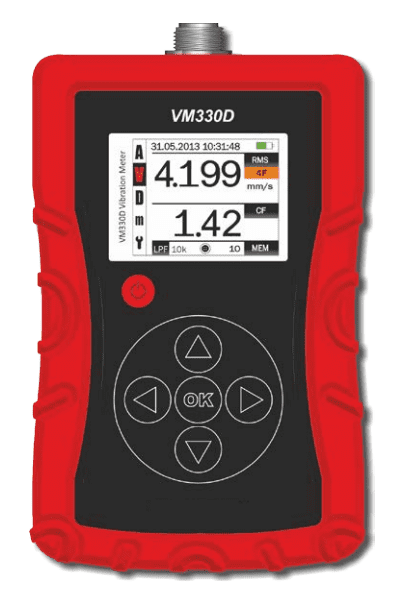 Product Details
Specifications
Rechargeable Lithium-ion battery with worldwide charger

Switchable low pass filter

User-selectable units

High visibility colour LCD display

RMS, peak, peak-peak, crest factor readings in acceleration, velocity or displacement modes

Bearing condition modes (acceleration and velocity)

100 memories can store vibration and time/date

Memory data can be transferred to PC with USB cable (included)

Industrial rubber case

Adaptive amplifier for high accuracy

AC output

Audio output for listening to vibration directly

Supplied with MTN/2200 probe sensor, others available.